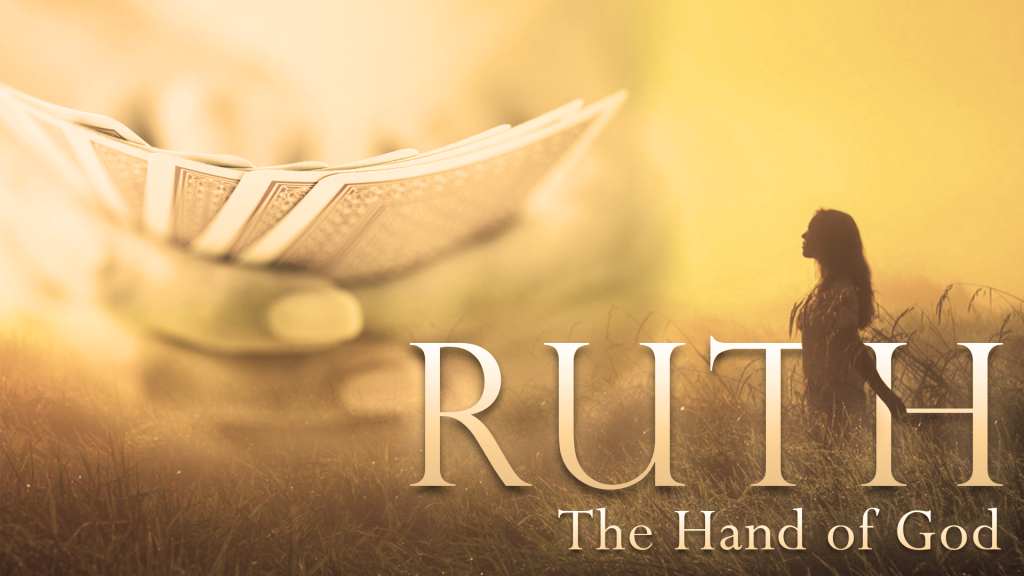 Another graphic for the next series on Ruth, at my church, St. Matthews Asian Congregation (SMAC).
When one thinks of the book of Ruth, it is typically a scene of a woman, alone in a field. I looked specifically for an image where the woman appeared pensive, looking away into the distance; in this case her gaze rests upwards, towards the sky. The woman could be Ruth, or Naomi, as both have suffered loss, and lay their trust in God. The hand of cards can represent two things: firstly it is a woman's hands- a hand of cards that have been dealt to either Ruth or Naomi. Secondly, its placement in the sky could also suggest the hands of God, holding the cards for Ruth or Naomi.
To produce this image in Photoshop, I first combined the image of the hand of cards overlayed on the image of the woman in the field, applied a sepia photo filter, adjustments and masking. I added the title text with gradients and various effects. Then to draw attention to the woman I masked out parts of the letters so she would appear in front of the text.
The image of the woman in the field, Early Stillness, belongs to Elizabeth Gadd, please check out the rest of her amazing photography.