Composition assessment for GDS207 Audio for Multimedia Projects, at Qantm College Sydney. Constructive criticism is welcome!
"Mr. Cadaver is Alive!" is an original piece I composed in Ableton Live 8 using instrument samples from the Sonatina Symphonic Orchestra library. I had to include video footage to my composition so after a bit of searching, I settled on the 2009 film Coraline and combined and edited the official web trailer and several clips from Movieclips.com to fit my music, along with sound effects from Freesound.org and various other sources.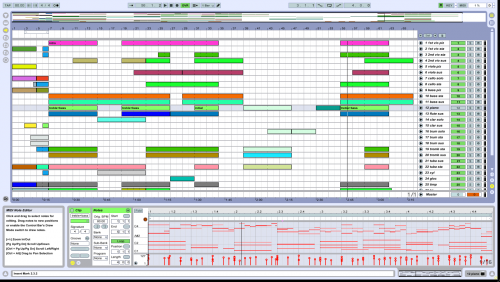 Sonatina Symphonic Orchestra library – http://sso.mattiaswestlund.net/
Freesound.org – http://www.freesound.org/
Coraline, produced by Laika and distributed by Focus Features/Universal Pictures. Written and directed by Henry Selick. Based on the novel by Neil Gaiman.
"Coraline Web Trailer HD" – http://www.youtube.com/watch?v=Js7wxoqeVK0
Movieclips.com Coraline clips – http://movieclips.com/nC6M-coraline-movie-videos/#p=1All rights belong to their respective owners.